::bowing down to radio gods::
Before too much time passes, I
must
mention the greatness that took place this past Wednesday on
93.1 WXRT
.
It was the 5th annual Chicago Day!
-but this was the first time I've listened in. I remember when I heard them promoting it how excited I was that I was going to be working in a shoppe that received the signal perfectly.
They kicked the celebration off at nine where they talked a bit about it and then I believe
Lin Brehmer
played Sufjan Steven's "
Chicago
" to ease us in. I remember I was making the gourmet cookies for the shoppe during this and I said "Aw YAY!!!" That is the huge perk of working alone. You can say things out loud, shed a few tears, laugh extremely loud, dance like you're in a musical, and sing with great enthusiasm- all things that XRT provokes me to do daily. The song definitely kicked off a journey of music that starred this wonderful city I have to close by; it made me appreciate it. It made me want to hop on the Metra and emerge myself in the city of wonderful food, good people, beautiful buildings, and fantastic artists. It made me want to be seated in a ballpark, scarfing down a Chicago Style dog-extra everything. I wanted to be found in Spiaggia on a Saturday night date, only to return to the W on none other than Lake Shore Drive to retire in a room overlooking the water. Chicago Day wasn't just music with a theme or exquisite interviews and insight with the City's finest, it was musical and verbal nostalgia. The stories and great tunes made me wish summer would just get here already!
I am so appreciative to have this line up of DJ's. When I tell people that the folks at XRT are "my kind of people", I'm not kidding. I'm dying to get in a class over at Columbia just to be in the presence of
Terri Hemmert
. These people are so lucky. They inspire me to tell people the stories behind the music I give them. The information I receive is used to promote shows around to people I work with and encounter. They make me want their jobs-to spread the love and joy of music. Best. Station. Ever.
I was so excited when they played Aliotta Haynes Jeramiah's '
Lake Shore Drive
'. I knew they would, but it is always so great to hear that awesome piano intro. A customer was in the shoppe when it came on and I was like "OH MY GOSH, I'VE BEEN WAITING ALL DAY FOR THIS SONG! MY MOM USED TO DATE THIS GUY!" ha ha. I was also revved when they played The Smashing Pumpkins a countless number of times and of course Frank Sinatra's '
My Kinda Town
' brought out the best in me and led to compose a fancy little sequence of steps that left a little something special for the cameras ;) I loved; singing along to 'Hands Open', hearing Mavis Staples, and doin' the shoulder shimmy while decorating cookies. Thank you XRT for such an amazing day! I never wanted it to end.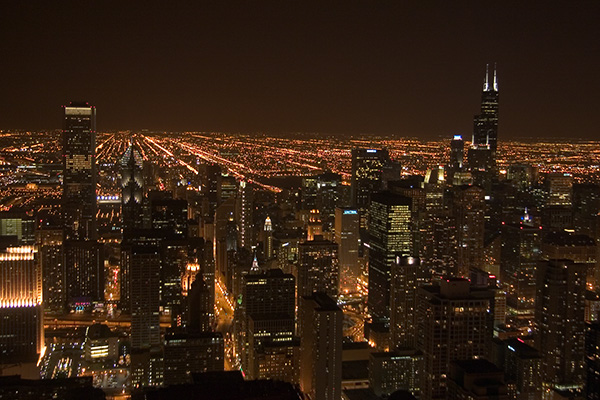 *random note* so excited that Enterprise uses Rusted Root's
'Send Me On My Way'
for their commercial.
You can stream XRT on your iPhones!